Main Session: Jon Klimo, PhD
Consciousness and Creativity in Spiritually Transformative Experiences
Abstract:
Reframing creative artists—and all of us, really—as neo-shamans to varying degrees, who can journey into and shuttle across different states of consciousness, following "the call" of "strange attractors," to purposeful and (usually) under control be able to explore what I call a "Hegel metric" to provide a service to one's fellow currently earthbound spirits by returning to offer bits of visionary evidence from experiencable realities that transcend the normative world usually unable to be accessed by oneself. Informed by the writing of late 18th and early 19th century idealist philosopher G.F. Hegel, this "metric" provides a spectrum ranging from materialism, physical monism, and strong dualistic thinking and experience, on one hand, to a growing interpenetration and superimposition of subjectively real "inner" and physically "outer" reality, in the middle, to, on the other end, a domain that exists and can be experienced as what Hegel called "Absolute Spirit"– pure consciousness aware of itself throughout itself as such. Therapeutic issues arise when alterations of states of consciousness and the experiential realms they can state-specifically access, can lead to problems of control, anomalous cognition, and alienation arising from an incapacity to communicate and share one's experience with others. Selected clinical examples will be used, including from the presenter's own life.
Presenter Bio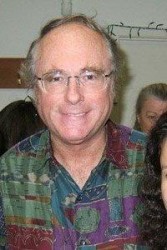 Jon Klimo, Ph.D. is widely considered to be the world's leading authority on the subject of channeling and author of the definitive work, Channeling: Investigations on Receiving Information from Paranormal Sources, as well as co-author of Suicide: What Really Happens in the Afterlife, and Handbook to the Afterlife, and many articles. He has been continuously teaching and guiding research in doctoral programs for the past 40 years, including eight years at Rutgers University, and recently completed his 16th year as core faculty and full professor in the clinical program at the American School of Professional Psychology, Argosy University, San Francisco Bay Area campus. Dr. Klimo has chaired over 220 doctoral dissertations, and served as reader on 150 more, primarily in mainstream psychology and clinical psychology. Approximately 35 of these dissertations have been in the areas of parapsychology (e.g., precognition, psychokinesis, and near-death experience), consciousness studies, creativity, and ufology. He has done research, teaching, public presentations, and publishing in the areas of parapsychology, complementary and alternative medicine, consciousness studies, new paradigm thought and "new science," ufology/extraterrestriology, metaphysics, the perennial philosophy, and the transpersonal domain. He has also done over 120 conference presentations and has appeared on approximately 150 different radio and television programs, including four appearances on the national Coast to Coast.
Trackback from your site.