Matt Licata, PhD, is a psychotherapist and teacher based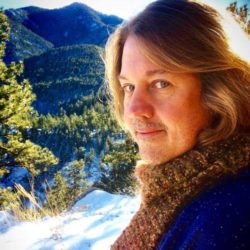 out of Boulder, Colorado, with students and clients worldwide. He is author of The Path is Everywhere: Uncovering the Jewels Hidden Within You, and has spent the last 25 years on the forefront of the integration of Western, developmental and depth-psychology with contemplative approaches to psychological growth, emotional healing, and spiritual transformation. Matt's doctoral dissertation involved an in-depth study of how spiritual beliefs and practice can serve a defensive function, in the avoidance of unresolved somatic, emotional, and developmental wounding. Most recently, in addition to teaching, mentoring, and clinical practice, Matt served as Director of Professional Studies for Sounds True, where he designed and organized learning programs for clinicians seeking additional training in neuroscience, attachment, mindfulness, and working with trauma.
As a psychotherapist who works with clients committed to spiritual growth and transformation, I have discovered with my fellow travelers just how natural it is for us, at times, to use spirituality to hide from life: from intimacy, from feelings, from vulnerability, from unresolved emotional wounding, as well as from intense, exposing, naked experience of all kinds.
Despite our noblest intentions to live a life of authenticity and integrity, we can engage with spiritual experiences, teachings, and practices in a way in which we deny, stuff, shut out, and abandon real feelings of hurt, anger, anxiety, disappointment, and despair as if they are "unspiritual," unacceptable, and further evidence of …