Main Session: Janet Colli, PhD
From Trauma to Transcendence: Clinical Perspectives On An Evolutionary Process
Abstract
The medical model of Western psychology emphasizes trauma and pathology. Yet trauma and dissociation may play a decisive role in initiating spiritual experience. Those who have experienced trauma, or a dark night of the soul, often develop special awareness or enhanced perceptual abilities. This presentation explores spiritually transformative experiences that occur within the context of trauma, physical illness, and mental disorders.
Extraordinary experiences such as NDEs appear to be a biologically-based portal to transformation of the human personality. However, I will introduce psycho-spiritual transformation as a natural, evolutionary process that many people can access. We will reflect on the transformation within psychology and psychiatry that is sparked when this evolutionary dynamic is embraced.
At times, the evolutionary process of spiritual emergence becomes a crisis, and one's ego defenses suffer a breakdown; ultimately, one may arrive at a radically re-ordered conceptual framework and higher-order functioning. This presentation will expand your understanding of Stanislav Grof's concept of spiritual emergency through case examples from one clinician, as well as from the collective. Clinical and diagnostic considerations will be shared.
Presenter Bio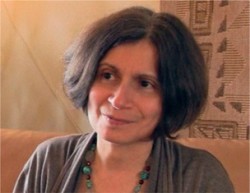 Janet Elizabeth Colli, Ph.D. is a psychotherapist in the Pacific Northwest specializing in spiritual awakening. Dr. Colli earned her doctorate degree in Clinical Psychology from the Union Institute & University. With expertise in both Clinical and Transpersonal Psychology, she bridges psychology with the extraordinary, and the mystical. Professionally, she is licensed in Washington and has been in private practice for 20 years. She facilitates a support group to help process and integrate spiritual emergency.
Trackback from your site.