Breakout Session: Elizabeth Sabet, PCC
The Healing Power of Supportive Community
Abstract:
Experiencers often feel alienated, misunderstood, and even unloved and rejected. Some experiencers may resort to unhealthy coping strategies, including suicide and or drug and alcohol abuse, to cope with the life changes and trauma that these experiences sometimes bring about. Having a local community of peer experiencers and seekers helps expedite and enhance the integration process. Supportive community provides a sense of belonging, acceptance, and appreciation for the experiencer which helps them heal and find new purpose in life.
A spiritually open and supportive local community can help people navigate and integrate their experiences in a way that increases their well-being and ability to function in the world. Creating such an environment to support and educate experiencers will help them deal with the problems mentioned as well as the feelings of homesickness that can sometime plague experiencers. In this lecture, Elizabeth will share the process HOPE has created to become a safe haven and source of education. Through her experience over the last 7 years of directing the activities of HOPE she has learned how to support the needs of experiencers in different social contexts and will share ways to help community members through the individual integration process.
Presenter Bio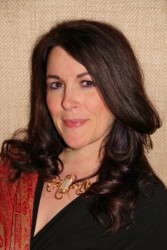 Elizabeth Sabet, PCC, ACSLC works as a Certified Professional Transformational/Spiritual Coach in private practice, is the Founder and CEO of The Institute of Transformational and Transpersonal Coaching, and the Co-Founder and current Executive Director of HOPE, a non-profit organization dedicated to creating community dialogue about the inclusion of holistic practices and principles, and providing community activities, support, and education for individuals with spiritual emergence experiences and for anyone who is ready to explore life beyond the boundaries of their enculturated life experiences. HOPE has trained over 140 mental health professionals on a local level in Lubbock, Texas. She is very grateful to be serving as a board member for ACISTE as she has had many STE's since childhood and is dedicated to supporting experiencers and the mental health professionals that serve them. She has also worked to educate people of all ages and backgrounds about the principles of holism in the fields of integrated health, parenting, community relations, team building, and spiritual development. Elizabeth works with experiencers both nationally and internationally. She is also a long-term meditation practitioner and is currently teaching mediation at the Texas Tech University Health Sciences Center. Her background is in administrative law dispute resolution, training, and the management of early childhood programs. She lives in Lubbock, Texas and has raised two beautiful daughters and is a proud grandmother. Her interests are hiking, fishing, cooking, hospitality, and gathering with loved ones.

Trackback from your site.