Main Session: David Hufford, PhD
The Healing Power of Extraordinary Spiritual Experiences
Abstract
Extraordinary Spiritual Experiences (ESEs), such as near-death experiences and after-death contacts, are common around the world and have been shown to be normal and salutogenic. Substantial data indicates that several of these experiences are associated with better psychological health. ESEs have healing power, a power partly rooted in the way that the knowledge they confer to the experiencer produces a cognitive re-appraisal of threats and, therefore, stress. Since stress can produce morbidity and death, and cognitive appraisal modulates stress, the spiritual resources arising from Extraordinary Spiritual Experiences can be potent mediators of the stress response and, therefore, health. To facilitate the use of this resource it is necessary to combat the stigma of psychopathology that has been consistently used by skeptics to "debunk" ESEs, and to assist experiencers in an appreciation of the empirical and rational support that exists for taking ESEs seriously.
Presenter Bio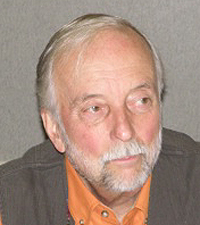 David Hufford, Ph.D., retired in 2007, from his position as University Professor and Chair of Humanities, and Professor of Neural & Behavioral Science, and Family & Community Medicine at Penn State College of Medicine. He is now University Professor Emeritus at Penn State, Senior Fellow in the Brain, Mind and Healing Division of the Samueli Institute in Alexandria, Virginia, and Adjunct Professor of Religious Studies at the University of Pennsylvania. Hufford has served regularly on NIH scientific review panels, and he has published and lectured widely on spiritual experience and on spirituality and health. In 2012 Hufford chaired a panel and presented a paper on Natural Histories of Spirituality and Therapeutics at the 3rd World Congress of Cultural Psychiatry in London. He is currently carrying out a funded study of the relationship of extraordinary spiritual experiences to trauma and recovery.
Trackback from your site.