Breakout Session: Brian Sackett
A Taste of a Near-Death Experience
Abstract
How do you talk about experiences that cannot be put into words? This presentation includes attempts to describe the ineffable – a near-death experience as a three year old, a twenty-one year old catapulted out of time/space during a Swami Muktananda and Baba Ram Dass presentation and a shared-death experience. Because these are so difficult to put into words, Brian developed a guided meditation to provide the participants a spiritually transformative experience that includes major elements of a near-death experience. There will be a question and answer section at the end of the meditation to address clinical concerns, including working with spiritual emergence clients.
Presenter Bio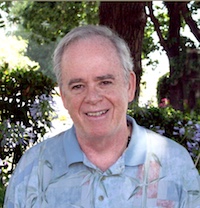 Brian Sackett, Ph.D. is a clinical psychologist in private practice in San Jose, assisting individual clients and couples dealing with trauma and abuse, depression and anxiety, spiritual emergence and relationship issues. He has a B.S. in mathematics from Stanford University, and a Masters of Counseling Psychology and Ph.D. in Transpersonal Psychology from the Institute of Transpersonal Psychology (ITP). He is a certified EMDR therapist and has extensive training in sensorimotor therapy. His practice incorporates mindfulness and somatic-based practices.
Having spent twenty-five years working in high tech, Brian has a practical understanding of the pressures and coping methods of professionals in that environment.
In addition to working with clients dealing with major illnesses, Brian has personal experience from supporting his wife Kristi, a marriage and family therapist, who lived with nineteen years of not-in-remission thyroid cancer before passing in 2012. This experience has proven useful to clients.
Trackback from your site.