Paul Bernstein, PhD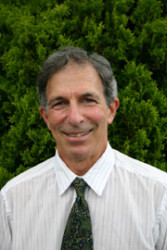 Dr. Bernstein served on the Board of Directors of the International Association for Near-Death Studies and was Editor-in-Chief of that organization's quarterly periodical Vital Signs www.iands.org/vital_signs/vs_articles/. He was Research Associate at Harvard psychiatrist John Mack's Center for Psychology and Social Change, and currently is co-director of the Clinical Manual on Extraordinary Experiences produced by the Paris-based Institute for Research on Extraordinary Experiences (www.inrees.com/en/index.php).
Dr. Bernstein has personally explored spiritually transformative experiences through meditation, training in mediumship, the Findhorn spiritual community, est, the Silva program, yoga, Tai Chi, transpersonal psychology, and dolphin-interaction programs.
His publications include "Intuition" (in the book Endophysics, Time, Quantum, and the Subjective),"Life's Three Stages: Infancy, Ego, and Transcendence" (in the Journal of the International Association of Spiritual Psychiatry), and "Physicist Uses NDEs to Clarify the Nature of Time" (in Vital Signs). He received degrees in the natural and social sciences from Stanford and the University of Michigan, and taught at the University of California (Irvine) and Boston College. With other scientists his ongoing work is to help expand science's understanding of the relationships between consciousness and matter; between 'subjective' experience and 'objective' events.