Pauline DeLozier, PhD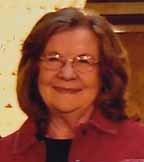 Dr. DeLozier is a clinical psychologist and marriage and family therapist with 35 years of clinical experience. Her adult, adolescent, child and family practice has included work in medical offices, schools and both general and psychiatric hospitals.
She holds a doctorate in clinical psychology from the California School of Professional Psychology, Los Angeles; is a summa cum laude graduate of California State University and is the recipient of numerous academic and professional honors, including California State Graduate Fellowships. Dr. DeLozier also has over 30 years of concurrent experience and training in spiritual and alternative healing practices, including holistic approaches to mental health.
Her dedication to understanding and assisting others, from both traditional and holistic views of human nature, followed her own two near-death experiences, the first at age 11 and the second at age 29. The implications of each experience was profoundly life-changing, both personally and for her life's work. Her experience has included membership in the International Association for Near-Death Studies and serving as co-chair of a West Coast IANDS conference.
Dr. DeLozier is an international speaker, author and consultant on attachment, separation and loss, child abuse and recovery, professional ethics, near-death studies and integrative mental health. In addition, she has engaged in international professional studies and training in psychology in Europe, Russia, Canada and China. Her current work includes writing, speaking, seminars and consultation regarding changing consciousness and how these profound changes impact our lives both individually and collectively.
Dr. DeLozier has spent two specific years of training in cultural diversity. Her background also includes 14 years of management experience as Chief of Staff and Regional Department Head for major healthcare corporations.
In addition, Dr. DeLozier has served on the pro bono faculty of the University of California at San Diego Medical School and currently serves as faculty advisor for the medical school's Holistic and Integrative Medicine Group.