Jen Moores, MA, PhD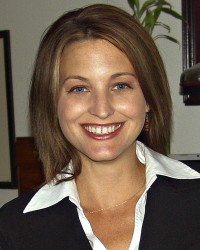 Jen Moores, MA, PhD, serves as a fellow for the California Mental Health Services Act-California School of Professional Psychology. This fellow award was bestowed upon her based on her work with spirituality and psychotherapy. Dr. Moores conducts research on "Childhood Near-Death Experiences and Psychotherapy." Age 8, Dr. Moores had a near-death experience while in a coma during hospitalization for an intestinal virus.
Other research interests include researching the efficacy of sandtray and spirituality utilized with pediatric oncology patients as a mind-body complimentary approach for relieving depression. In addition, to research, Dr. Moores is an adjunct professor for Alliant International University where she teaches Social Psychology online to graduate students in China.
Dr. Moores has a PhD in Child Psychology from California School of Professional Psychology Program at Alliant International University. Dr. Moores has a master's degree from Texas State University in Professional Counseling and an undergraduate degree in Psychology from Texas A & M University.
Before becoming a psychologist, Dr. Moores was a master's level therapist in Texas working with women and children who experienced physical and sexual abuse. Dr. Moores specializes with conducting psychological evaluations, designing treatment plans, and facilitating child and family therapy sessions utilizing spirit based interventions, Jungian and attachments theories. Dr. Moores is committed to working with children and their families to assist psychological integration and enhancement of spiritually transformative experiences.