Barbara Harris Whitfield, RT, CMT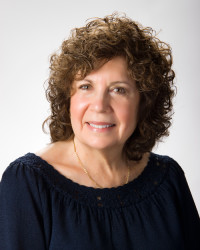 Barbara Harris Whitfield's post-operative near-death experience (NDE) in 1975 transformed her from a materially-oriented housewife and mother into a spiritual crusader. She went back to college to become a healthcare professional, studied NDE aftereffects with Bruce Greyson in the 1980s, became the first woman elected to the IANDS Board of Directors (including a term on the executive board), co-founded one of the longest-running Friends of IANDS support groups, embraced the "Child Within" model of spiritual development and applied it to NDErs, taught college courses in psychospiritual recovery from trauma and addiction, and published five books, numerous articles and chapters in other books on spiritual growth. She is a faculty member of the Center for Sacred Studies where she and Dr. Whitfield teach a module on Unity in Practice to graduating two year students becoming ordained Ministers of Prayer.
Barbara was a prime subject in Kenneth Ring's Heading Toward Omega. He wrote about her again in Lessons From the Light. Her most recent offering, The Natural Soul, pulls together her life's work into an insightful and practical guide to living from our Soul rather than our ego. This book is not about an instantaneous spiritual transformation that occurred when Whitfield awoke from her NDE 35 years ago. It is rather about a gradual accumulation of insights, a spiritual journey that was initiated, in her case, by the NDE, but which evolved over decades. Barbara is a board member and past president of the Kundalini Research Network. She is in private practice with Charles Whitfield MD in Atlanta Georgia. They assist adults in individual and group psychotherapy that were repeatedly traumatized as children and others who are having trouble with living. They also counsel spiritual seekers. To learn more go to www.barbarawhitfield.com.